Staff Software Engineer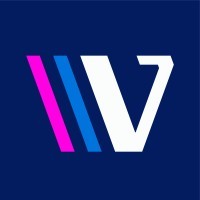 Virtual Instruments
Software Engineering
Chennai, Tamil Nadu, India
Posted on Tuesday, September 12, 2023
We are an innovation-driven startup building a new category of services.
We are looking for a Staff Engineer for Java Applications who will join our team building and rolling out our SaaS platform in the cloud AI/Ops space.
Our Technology Stack
Our product involves the following technology areas with one or more tools in use in each area:
Container technologies, including creating Docker plugins and extensions
Serverless technologies including instrumentation, addons
Orchestrators including Kubernetes, OpenShift, Mesos, Swarm
Metric generation and collection including Prometheus and tools like Dynatrace and Datadog
Tracing including OpenTracing, Jaeger
Graph tools and Databases including neo4j, JanusGraph, TinkerPop/Gremlin
TimeSeries databases like Prometheus, OpenTSDB
NoSQL and Indexing tools like MongoDB, Cassandra, Solr and Elastic
Languages including Java, Scala, Javascript, Python, R, and Go
Messaging tools including Kafka, Akka
Big Data tools including HDFS, YARN, Spark, Flink
AI/ML techniques including Statistical Analysis, Classification, Deep Learning, etc.
Cloud services: AWS, GCP, and Azure, their services in databases, networking and ML tools
High-performance User Interfaces including AngularJS, Vue, D3.js and local stores
Authentication and Authorization including tools like Okta and KeyCloak
Responsibilities
New features developed independently with the ability to document the design after understanding and evaluating the requirements with necessary groundwork on required application components
Hands-on coding to implement the design for feature completion
Able to write unit tests that ensures bug free code
Able to handle the multi-tenant and performance requirements of the new features and applications.
Integrate the new features with existing modules, deliver ready to use code meeting necessary build requirements and CI/CD requirements.
Work with other functional groups for product, technology, QA, tech support and deployment team.
Qualifications
The ideal candidate must have the following qualifications.
BE/B.Tech Degree from a reputed institution with at least 10 years of relevant experience
Hands-on experience with Core Java(8 or above), J2EE with a good knowledge of its ecosystem
Experience with JUnit, JMH like performance tuning test tools preferred
REST API design and development experience. Usage of Swagger or other API spec tools would be preferred. Working knowledge on Spring Boot is a plus
Hands-on experience with some of the following application components is a plus: Kafka, OpenTSDB, Elasticsearch, Janus graph or any graph DB.
Experience with databases such as Cassandra or Solr or MongoDB, MySQL or PostgreSQL required.
Familiarity with continuous integration and build tools such as Jenkins or CircleCI, Maven, Ant required
Experience building applications using microservices architecture is highly preferred. Knowledge of Kubernetes, Docker would be ideal
Working knowledge on public clouds like AWS or Google cloud or Azure is a plus
Experience building scalable systems
Strong problem solving skills and ability and interest to solve complex problems
Interest in machine learning (ML) data science is a plus
Most importantly, you should be someone who is passionate about building new and innovative products that solve tough real-world problems.
About Virtana: Virtana delivers the industry's only unified software multi-cloud management platform that allows organizations to monitor infrastructure, de-risk cloud migrations, and reduce cloud costs by 25% or more.
Over 200 Global 2000 enterprise customers, such as AstraZeneca, Dell, Salesforce, Geico, Costco, Nasdaq, and Boeing, have valued Virtana's software solutions for over a decade.
Our modular platform for hybrid IT digital operations includes Infrastructure Performance Monitoring and Management (IPM), Artificial Intelligence for IT Operations (AIOps), Cloud Cost Management (Fin Ops), and Workload Placement Readiness Solutions. Virtana is simplifying the complexity of hybrid IT environments with a single cloud-agnostic platform across all the categories listed above. The $30B IT Operations Management (ITOM) Software market is ripe for disruption, and Virtana is uniquely positioned for success.
Company Profitable Growth and Recognition
In FY2023 (Fiscal Year Ending January 2023), Virtana Earned
— Best CEO, Best CEO for Women, and Best CEO for Diversity by Comparably
— Two years in a row YoY Profitable Annual Recurring Revenue (ARR) Growth
— Two consecutive years of +EBITDA, 78% YoY EBITDA growth, or 20% of Revenue
— Positive Cash Flow, 171% YoY cash flow growth
Also, check out our exceptional 4.7 stars Glassdoor company ratings and 95% CEO approval ratings based on our employees' feedback.