Chief Marketing Strategy Officer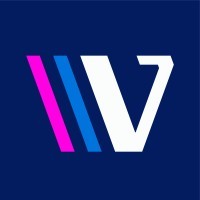 Virtual Instruments
Marketing & Communications
Remote · United States · Staten Island, NY, USA
Posted on Monday, September 4, 2023
As the head of Marketing at Virtana and Strategy, reporting directly to the CEO, you will have a strong and influential company-wide presence and will partner with Executive Leadership team (ELT) to build a sustainable competitive differentiation for the company and the portfolio.,
You will translate company Objectives and Key Results (OKRs) into Marketing initiatives tied to Virtana's Five Core Behaviors that motivate employees to do their best work. You will, create strategic company stories, influence Product Strategy/Roadmap, new content and messaging which will drive demand generation with existing and new customers. The Chief Marketing Officer will hire and develop a core team of top tier professionals, resulting in a marketing leadership team that can set the standard in the industry in direct marketing, partnerships, customer acquisition, retention, and brand.
Role Responsibilities
Own all aspects of Marketing
Participate in the management and strategic direction of the company as a member of the Executive Leadership Team.
Refine the company's identity and brand platform as software/SaaS company; focus on storytelling whenever possible through upper funnel initiatives.
Be THE category expander. Own all analyst relationships, including building personal relationships and drive Virtana's position as a visionary leader, & disrupter in their category through multiple avenues including proper speaking engagements and publication of thought leadership materials.
Take Virtana's messaging to the next level. Build a strong position and awareness in the market through crystal clear messaging that resonates with technical and business users alike.
Further develop the Virtana brand through the gathering of intelligence on what is critical to the customer and tying it to how Virtana frames its identity and value proposition.
Compose and orchestrate cradle to grave product/ solution/ audience marketing activities, including market research, product naming, AR, PR, product launches, and sales enablement.
Support the development and execution of demand generation activities and improving effectiveness and efficiency of marketing activities by tracking metrics such as cost per lead.
Working closely with sales, build first-class demand generation and customer acquisition programs and monitor the cost effectiveness of such activities.
Partner with sales team to understand needs and opportunities and ensure an effective closed loop marketing process to improve messaging and demand generation programs.
Measure and monitor lead to sales funnel activity to ensure predictable pipeline growth (cost per lead, MQL/SQL, CAC, LTV).
Shape and improve the team, to ensure that excellence of process and outcomes become standard and create an atmosphere where change and evolution are viewed as positive forces.
Develop and manage marketing budgets and direct overall marketing efforts to manage risk, optimize margins and ensure expense management for worldwide marketing operations.
Lead the marketing team by example, hiring, training, coaching, and counseling.
Required Qualifications
Have 10+ years' experience as a progressive and creative Marketing leader
Have 3 or more years of working in a SaaS and/or Product Led Growth venture-backed, fast-paced environment, ideally with experience scaling Marketing efforts in early-stage companies (Series A/Series B) through later stage growth and scaling the business
Have the business acumen, appetite to understand the business, market, competition, and our competitive differentiation. You understand how the company makes a profit and understand concepts such as P&L, working capital, EBITDA and free cash flow, and why that matters. You keep them in mind while making decisions, creating programs that help drive our company forward and create a sustained competitive advantage
Thrive on leading change management including M&A integration and transformation.
Can balance between big picture strategic long-term thinking and short-term tactical execution
Have experience with acquisitions from due diligence to talent integration
Have previous experience in working with industry analysts to position the company favorably
Are a strong collaborator that is capable of building and managing strong working relationships across organizational boundaries
Have experience building company culture and external presence
Are hands-on, results-driven, self-motivated, and detail-oriented with the ability to multitask and prioritize in a dynamic environment, while having fun!
Metrics-focused and performance-driven leader with outstanding communication skills
We are particularly interested in having a diverse team with a broad set of skills and viewpoints. If this seems like your dream job, but you're not sure if you qualify, apply anyway!
About Virtana: Virtana delivers the industry's only unified software multi-cloud management platform that allows organizations to monitor infrastructure, de-risk cloud migrations, and reduce cloud costs by 25% or more.
Over 200 Global 2000 enterprise customers, such as AstraZeneca, Dell, Salesforce, Geico, Costco, Nasdaq, and Boeing, have valued Virtana's software solutions for over a decade.
Our modular platform for hybrid IT digital operations includes Infrastructure Performance Monitoring and Management (IPM), Artificial Intelligence for IT Operations (AIOps), Cloud Cost Management (Fin Ops), and Workload Placement Readiness Solutions. Virtana is simplifying the complexity of hybrid IT environments with a single cloud-agnostic platform across all the categories listed above. The $30B IT Operations Management (ITOM) Software market is ripe for disruption, and Virtana is uniquely positioned for success.
Company Profitable Growth and Recognition
In FY2023 (Fiscal Year Ending January 2023), Virtana Earned
— Best CEO, Best CEO for Women, and Best CEO for Diversity by Comparably
— Two years in a row YoY Profitable Annual Recurring Revenue (ARR) Growth
— Two consecutive years of +EBITDA, 78% YoY EBITDA growth, or 20% of Revenue
— Positive Cash Flow, 171% YoY cash flow growth
Also, check out our exceptional 4.7 stars Glassdoor company ratings and 95% CEO approval ratings based on our employees' feedback.