Software Engineer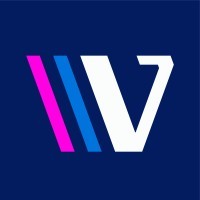 Virtual Instruments
Software Engineering
Pune, Maharashtra, India
Posted on Thursday, August 31, 2023
Job Title: Senior Software Engineer
We are seeking a Software Engineer with experience bringing highly scalable enterprise SaaS applications to market. In this role, you will get to collaborate with peer Software Engineers, DevOps, Software Architects, Product Managers and Data Scientists alike on the development of our exciting new SaaS platform. This is a uniquely impactful opportunity to help drive our business forward and directly contribute to long-term growth at Virtana.
If you thrive in a fast-paced environment, take initiative, embrace proactivity and collaboration, and you're seeking an environment for continuous learning and improvement, we'd love to hear from you!
Virtana is a "remote first" work environment so you'll be able to work from the comfort of your home while collaborating with teammates on a variety of connectivity tools and technologies.
Role Responsibilities
Collaborate on the design, implementation, test and deployment of micro-services to our Cloud Platform
Partner with others Software Engineers in solving complex problems
Collaborate on documenting process and lessons learned. We like bloggers!
Take an active leadership role in certain aspects of the SDLC
Research and evaluate new technologies and solutions
Contribute to Open-Source
Contribute to the expansion and improvement of our build and deployment infrastructure
Actively learn from others while also teaching those around you
Participate in an on-call rotation
Required Qualifications
Minimum of 3 years of experience developing and operating customer-facing, large-scale, high performance and multi-tenant SaaS application. Overall 3+ years of experience required.
Bachelor's degree in Computer Science, Software Engineering, Mathematics, or related field or equivalent experience.
Experience with cloud platforms such as AWS, Azure or GCP; AWS is preferred.
Proficient in an OO and functional programming language such as Java, C#, Python and related web-service frameworks such as Spring Boot, Micronaut and Go related micro-service frameworks.
Understanding of Go, Docker and related container orchestration tools.
Desired Qualifications
Master's degree is a plus.
Exposure to infrastructure as code, SaaS application monitoring tools including Prometheus and Grafana.
Exposure to asynchronous or queueing messaging technologies including Amazon SQS/SNS, Kafka or RabbitMQ.
Experience with relational and non-relational database data models, schemas and technologies including PostgreSQL and DynamoDB.
Exposure to failure modes, resiliency patterns, and techniques to enable robust, self-healing micro-service and event-based architectures.
Awareness of architectural styles and design patterns, such as micro-service, event-driven architectures, TDD and SOLID principles.
Well versed with designing and developing OpenAPI v3 compliant RESTful services.
Keywords: software engineer; engineer; AWS; cloud
About Virtana: Virtana delivers the industry's only AI-powered unified SaaS platform for multi-cloud management and monitoring that allows organizations to de-risk cloud migrations, reduce costs by 25% or more, avoid cloud waste, and realize the full benefits of cloud-based digital transformation strategies.
Our modular observability platform for hybrid IT digital operations, includes Infrastructure Performance Monitoring (IPM), Artificial Intelligence for IT Operations (AIOps), Cloud Financial Management (Fin Ops), and Cloud Migration Readiness Solutions. Virtana is simplifying the complexity of hybrid IT environments with a single cloud-agnostic platform across all categories listed above. The $30B IT Operations Management (ITOM) Software market is ripe for disruption and Virtana is uniquely positioned for success.
On the Heels of $73M Financing, Virtana is Growing Like a Fast-Moving Startup with the Profitability of a Fortune 100 Company
Virtana Was Recently Named
— Best Company for Women by Comparably
— Best Company Culture by Comparably
— 100% CEO approval rating on Glassdoor
— One of the 100 Coolest Cloud Companies by CRN
—Authentic Leadership award - CEO, National Diversity Council
—Customer-First by Gartner based on our 5-star customer ratings on Gartner's Peer Insights
—Virtana Platform was named one of the domain-centric AIOps platforms by Gartner
Also, check out our exceptional 4.8 stars Glassdoor and 4.8 stars Comparably company ratings based on our employees' feedback.
A Powerful Combination Of Company Growth And Profitability
— 26% YoY FY2021 annual profitable sales growth
— Highest ever Fiscal 2021 Q4
— Positive EBITDA
— Double digit YoY FY2021 annual recurring revenue (ARR) growth
—$73M in new financing
, Visa sponsorship is not available