Talent & HR Generalist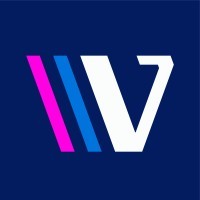 Virtual Instruments
People & HR
Chennai, Tamil Nadu, India
Posted on Thursday, August 31, 2023
Talent & HR Generalist - India
The Talent & HR Generalist reports to the VP of People and partners with the People Ops Team to manage talent acquisition, culture, and all aspects human resources. In partnership with the VP of People, this role will serve as the "go-to" person when it comes to suggesting, developing, and integrating recruiting and HR initiatives with the culture of India and Virtana in mind.
Required Qualifications:
• BA/BS degree in Human Resources, Business Management or other related area, or equivalent preferred.
5+ years of human resources experience in India.
2+ years of full lifecycle recruiting with a strong preference to tech recruiting.
Experience working in small teams where you were primarily responsible for the core areas of HR.
Proficient in MS Office, MS Outlook, MS Word, MS Power Point, MS Excel.
Working knowledge of Paylocity system strongly preferred.
• Able to handle multiple tasks simultaneously with strong organizational skills and attention to detail.
· High bias for action and ability to work with limited supervision.
• Strong interpersonal and communication skills required.
• Excellent customer/employee focus.
Must have schedule flexibility to work with US based team and time zones.
Remote first environment but will sometimes visit Chenia and Pune offices to conduct work, have a presence and connect with employees.
Role Responsibilities:
HR Generalist Duties
• End to end HR support from onboarding to offboarding.
Provides policy and procedure guidance to employees and management.
Proactively suggests culture building initiatives.
Proactively engages with employees and keeps a pulse on the workforce.
Respond to any human resources-related inquires, including but not limited to benefits, payroll, immigration questions, or payroll.
Coordinate and conduct new employee onboarding and orientation, setting up and maintaining employee personnel files, inputting payroll and benefits information into HR System.
Administer, monitor, and evaluate all benefits programs, including health, wellness programs, workers compensation, and leaves of absences request.
Maintain up-to-date knowledge of employment law and compliance requirements to ensures compliance with regulations. Assembles, reviews, and processes documentation to establish claims within a timely manner.
• Provides support with the performance review process, quarterly townhall meetings, and recognition programs.
Create and distribute internal communications regarding status changes, benefits, or company policies.
Serves as a project leader on assigned human resource initiative and works closely with the People Ops team and others as appropriate, to identify, design and implement HR initiatives. Makes recommendations for improving programs and streamlining processes.
Conduct exit interviews and recommend corrective action if necessary.
Process complaints regarding sexual harassment, discrimination, or any necessary investigation and disciplinary actions.
Recruiter Duties
• Own the recruiting experience from end-to-end from screening candidates to the first day on the job.
• Create clear and concise communications to hiring managers with the results of phone screens and your recommendations.
• Build influential hiring manager and candidate relationships during the interview process.
• Expert at sourcing and recruiting candidates by using LinkedIn, databases, social media, and other technologies etc.
• Ability to conduct interviews across a variety of roles with a strong background in tech recruiting.
• Assess applicants' relevant knowledge, skills, soft skills, experience, and aptitudes.
• Eager to learn the business including competitors, market and skillset needed in the technology domain.
• Act as continual point-of-contact for candidates, ensuring that they have a great candidate experience.
About Virtana: Virtana delivers the industry's only unified software multi-cloud management platform that allows organizations to monitor infrastructure, de-risk cloud migrations, and reduce cloud costs by 25% or more.
Over 200 Global 2000 enterprise customers, such as AstraZeneca, Dell, Salesforce, Geico, Costco, Nasdaq, and Boeing, have valued Virtana's software solutions for over a decade.
Our modular platform for hybrid IT digital operations includes Infrastructure Performance Monitoring and Management (IPM), Artificial Intelligence for IT Operations (AIOps), Cloud Cost Management (Fin Ops), and Workload Placement Readiness Solutions. Virtana is simplifying the complexity of hybrid IT environments with a single cloud-agnostic platform across all the categories listed above. The $30B IT Operations Management (ITOM) Software market is ripe for disruption, and Virtana is uniquely positioned for success.
Company Profitable Growth and Recognition
In FY2023 (Fiscal year ending January 2023), Virtana earned:
— Best CEO, Best CEO for Women, and Best CEO for Diversity by Comparably
— Two years in a row YoY Profitable Annual Recurring Revenue (ARR) Growth
— Two consecutive years of +EBITDA, 78% YoY EBITDA growth, or 20% of Revenue
— Positive Cash Flow, 171% YoY cash flow growth