Director, Experience Research & Strategy (Remote - Austin, or U.S.)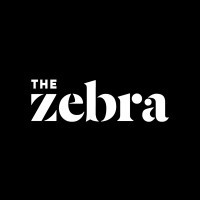 The Zebra
Austin, TX, USA
Posted on Thursday, May 18, 2023
Introduction:
The Zebra, named a Best Place to Work in Austin four years running, is revolutionizing how connected consumers research and shop for insurance. We intentionally strive to build diverse teams that feel inclusive for all. Our motto is "All Stripes Welcome," and we put that into practice by valuing both traditional and non-conventional backgrounds and perspectives. Our Zeebs are passionate about learning, growing, & working together to tackle exciting problems.
We are seeking an experienced research and strategy leader who is a champion of product innovation and user insights. The person that we are looking for is results oriented and is passionate about delivering insights that advise the business of today while inspiring the product of the future.
As the Director, Experience Research & Strategy, you will be responsible for leading a team of UX researchers and content strategists, specifically; ensuring your team produces high quality research and cohesive content strategy, removing blockers for the team, and developing processes that help their work grow and scale. This role will report to the VP of Research and Design and will work cross functionally with department and company leaders to help build roadmaps and strategically plan for the future of the company!
Location:
While we are open to remote work across the contingent US, we are still in the process of establishing our company to support work in all states! We've recently made the shift from an in-office organization to a hybrid model and love the flexibility it allows our employees. We are set up to support employees who want to be fully remote, in-office only, and a mix of the two.
Please note - we will not be supporting work based out of the following states: CA, MA, NY, NJ.
What You'll Do:
Lead, mentor and develop the abilities of UX Researchers and Content Strategists by providing clear, constructive feedback on a regular basis, as well as celebrating wins and encouraging a culture of sharing work and collaboration among the team
Provide guidance and oversight on the impact of the work being explored and driven by the team
Work closely with the consumer product team to inspire and inform product strategy and vision with compelling user insight and relevant strategic frameworks to discover market opportunities and user unmet needs
Evolve and elevate the content strategy practice within the organization to ensure product and design initiatives are providing a cohesive and engaging user experience
Own The Zebra's product innovation research process, which includes crafting and facilitating ideation workshops, and managing qualitative and quantitative studies across the product development lifecycle to find opportunities for deeper and more actionable insights
Balance big-picture thinking with an iterative and tactical research approach, making sure your team of researchers are both answering the questions of today and tomorrow
Introduce and expand current UX research toolbox, methodologies and protocols including; benchmarking, heuristic analysis, contextual interviews, etc.
Work collaboratively with leads of product, design, and marketing through a partnership model, not a service/agency model
What We're Looking For:
5+ years as an industry UX researcher, or comparable experience in B2C and B2C companies
3+ years as a research people leader/manager
BA/BS degree in Computer Science, Human-Computer Interaction, Cognitive Science, Experimental Psychology, Anthropology, Information Science or a related field, or equivalent practical experience.
Exceptional experience across qualitative and quantitative methodologies, driving impact through research in partnership with cross-functional teams
Strong understanding of the strengths and limitations of different methodologies, including when and how to apply them in an industry research setting
Experience with content strategy development and implementation across product, marketing and SEO touch points
High emotional intelligence (EQ) with effective interpersonal, communication, and collaboration skills
Strong leadership skills and proven track record to provide feedback that elevates research work and team performance
Experience that will Impress the Heck Out of Us:
Experience with insurance or financial industry research, especially consumer experience-related research
Experience with AGILE and Jobs To Be Done Framework and other product development and prioritization methodologies
Experience establishing processes, best practices and growing a team
Benefits & Perks:
Inclusive and healthy environments are crafted intentionally. All of our employees can join and participate in (or create your own!) Employee Resource Groups. Here are some other wonderful perks of working here:
Competitive Compensation & Stock Option Offering
Health, Dental, Vision & Disability Coverages
HSA offering + employer contribution
401k with match
Unlimited PTO (paid time off)+ flexibility to enjoy it
Paid Parental Leave Program
Wellness perk ($100/month)
Pet Adoption Reimbursement ($300/year)
Learning & Development Opportunities
Join a team that truly lives their values (outside of the office. Cliche, we know… but we really mean it)
About The Zebra:
The Zebra is the nation's leading, independent insurance comparison site. With our dynamic, real-time quote comparison tool, consumers can identify insurance companies with the coverage, service level, and pricing to suit their unique needs. Headquartered in Austin, Texas, The Zebra has sought to bring transparency and simplicity to insurance shopping since 2012 -- it's "insurance in black and white."
We've garnered attention and investment of some of the nation's top venture capitalists. Check out all of our awards & recognition!
Our core mantra is "All Stripes Welcome." As part of our dedication to maintaining an inclusive and diverse workforce, we provide equal employment opportunities (EEO) to all employees and applicants without regard to race, color, religion, sex, national origin, age, disability or genetics. We will ensure that individuals with disabilities are provided reasonable accommodation to participate in the job application or interview process, to perform core job functions, and to receive other benefits and privileges of employment. Please contact us to request accommodation!