Lead, Security Officer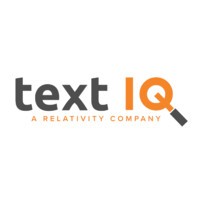 Text IQ
John C. Stennis Space Center, MS, USA
Posted on Saturday, August 12, 2023
Company Overview:
A rocket company at the core, Relativity Space is on a mission to become the next great commercial launch company. Meeting the needs of a growing demand for space infrastructure, our rockets will revolutionize how we connect and communicate on Earth by getting satellites to space. We have developed a vertically integrated technology platform in which we leverage additive manufacturing, artificial intelligence, and autonomous robotics to 3D print rockets. Our unique approach enables rapid product iteration, allowing us to push the boundaries of what's possible today and unlock the full potential of 3D printing for tomorrow. Join us on this extraordinary journey, as we work together to transform our vision into reality.
Team:
The Relativity Space security team protects the company's personnel, property, and operations. Our team will perform and support many security-centric tasks both in the traditional and 'non-standard' realm, given the unique mission of our company. Our team will leverage relationships with internal and external partners to establish and maintain the most effective protective posture to help ensure the future success of Relativity Space.
What you'll do:
We are looking for a Security Lead to join our growing team at Relativity Space. The role of the Security Lead to create a professional and welcoming team at our Nasa Stennis Space Center facilities. This position will also support a myriad of security-related activities for Relativity Space, and duties may include but are not limited to; visitor management, administrating access control software, monitoring CCTV cameras, emergency response, VIP event support, and other activities at the direction of Relativity Space leadership. The Security Lead will report to the Supervisor of Physical Security.
Ensure that internal and contracted security staffing is at required levels based on operational tempo.
Ensure outstanding customer service for all personnel entering Relativity Space properties.
Respond and coordinate resources during emergencies on Relativity Space properties.
Monitor CCTV camera feeds and alert or respond alongside other security personnel if off-nominal behavior or activity is identified.
Support administration of Relativity Space badging programs, including printing, managing access levels, and updating protocols.
Provide a dynamic range of training programs to both internal and contracted security staff.
Support a broad spectrum of physical and administrative security assignments directed by Relativity Space Leadership.
Provide outstanding support to internal and external entities supporting Relativity Space operations.
What you need to know:
To be successful in this role, you should have a combined 5+ years of experience in security, law enforcement, or serving in the U.S. military. Ideally, you'll have experience interacting with a broad spectrum of personalities and have established the ability to solve problems as they arise quickly. A positive attitude is a necessity as this teammate will work closely with many internal partners and must be able to develop good rapport and relationships within the company. Experience working as a team is also critical, given the broad scope of duties this position will support in varying capacities. Familiarity with security camera software and access control software is also essential as these will be a standard component of daily duties.
Minimum Required Skills and Competencies:
5+ years of experience in a law enforcement, military, or security role.
Demonstrated ability to function and lead others effectively under pressure.
Proficiency with Microsoft Office Suite (Outlook/Word/Excel/PowerPoint).
Ability to interact professionally with a diverse spectrum of personalities.
Ability to function effectively and professionally with minimal security leadership and oversight.
Excellent verbal communication skills.
Nice to haves but not required:
Familiarity with Relativity Space company goals and culture.
Knowledge of security hardware maintenance and troubleshooting.
Industry certifications like CPR, AED, and essential life support.
Relativity Space offers competitive salary and equity, a generous vacation policy, an annual L&D stipend and more!
We are an equal opportunity employer and value diversity at our company. We do not discriminate on the basis of race, religion, color, national origin, gender, sexual orientation, age, marital status, veteran status, or disability status.
The below-range represents Relativity Space's current good-faith pay scale for this role. Relativity Space reserves the right to modify or update this range at any time.
Compensation is only one part of our entire total rewards package. To see some of the benefits & perks we offer, please visit here:
https://px.sequoia.com/relativityspace
Hiring Range: