Senior Structures Responsible Engineer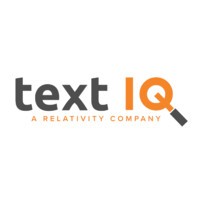 Text IQ
Long Beach, CA, USA
Posted on Wednesday, June 7, 2023
Company Overview:
Relativity is the first and only company to automate aerospace manufacturing by integrating intelligent robotics, software, and proprietary metal 3D printing technology. Disrupting 60 years of aerospace, Relativity offers a radically simplified supply chain, building a rocket with 100x fewer parts in less than 60 days. Our long-term goal is to upgrade humanity's industrial base on Earth and on Mars.
Team and Role Overview:
The Stage Engineering Team is responsible for the design, analysis and validation of our highly integrated and additive manufactured vehicles. As a vehicle design architect, you will be responsible for the overall CAD integration and packaging strategy of structural, mechanical, fluids and avionics subsystems for the Terran R vehicle, in addition to maintaining the design bill-of-material (BOM) and ensuring proper mass tracking.
In this role, you will work collaboratively with the stage design, additive, manufacturing, and process improvement teams to develop Relativity Space's configuration management processes as well as deliver on hardware design projects on time and budget. As such, you will be viewed as the subject matter expert on system level thinking, data auditing, and impact assessment of the complete engineering data lifecycle.
A high degree of autonomy, an ability to prioritize work in our fast-paced environment, and strong drive to achieve results are all key to be successful.
The Mission/Outcomes and Objectives:
Relativity's company mission is to upgrade humanity's industrial base on Earth and build one on Mars, starting with automating aerospace manufacturing by integrating robotics, software, and proprietary metal 3D printing technology to disrupt 60 years of aerospace manufacturing. In support of this mission, you will play a key role developing the Terran R vehicle architecture as the first additive manufactured reusable launch vehicle. Below are some specific examples of projects you will be working on:
Designing vehicle structures from conceptual phase through product release
Ownership of the vehicle BOM, mass tracking, and release schedule
Define and manage interfaces between vehicle subsystems using appropriate control documents & models
Develop design process improvement via simplification or automation
Provide technical assistance to integration and testing activities
Candidate Profile:
To be successful in this role, you should be self-motivated, adaptable, and able to complete projects in a fast-paced environment. You will need strong interpersonal skills and ability to communicate effectively with peers and leadership. You will support cross-functional trade & impact studies, assist in coordination of changes, and facilitate resolution of integration and development issues between engineering teams. Ideally, you have significant mechanical or integrated design experience as well as a proven track record organizing and completing collaborative projects effectively. Your advanced CAD skills enable you to own configuration management standards for our Terran R vehicle, as well as help you mentor other design engineers across the organization. Finally, you also have the ability to earn trust, maintain positive and professional relationships, and strengthen our culture of inclusion.
Minimum Required Skills and Competencies:
B.S. degree in engineering with 6+ years of relevant experience
Experience designing and managing large CAD assemblies and associated drawings
Demonstrated development, packaging, and configuration management experience on technically complex hardware products
Demonstrated knowledge of scheduling and planning principles and tools
Fundamental knowledge of mechanical engineering design, analysis, manufacturing, and testing
Experience with ASME Y14.100, Y14.5, Y14.41
Preferred Skills and Competencies:
Experience using NX and Teamcenter
Knowledge of aerospace vehicle fabrication and assembly techniques
Ability to interpret and apply high-level system requirements to practical design solutions
Strong interpersonal, communication and project management skills
Relativity Space offers competitive salary and equity, a generous vacation policy, an annual L&D stipend and more!
We are an equal opportunity employer and value diversity at our company. We do not discriminate on the basis of race, religion, color, national origin, gender, sexual orientation, age, marital status, veteran status, or disability status.
The below-range represents Relativity Space's current good-faith pay scale for this role. Relativity Space reserves the right to modify or update this range at any time.
Compensation is only one part of our entire total rewards package. To see some of the benefits & perks we offer, please visit here:
https://px.sequoia.com/relativityspace
Hiring Range: