Information Security Engineer II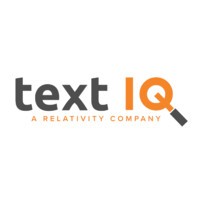 Text IQ
IT
Long Beach, CA, USA
Posted on Saturday, May 27, 2023
Company Overview:
We invented a new approach to design, build, and fly our own rockets, starting with Terran 1 – the world's first entirely 3D printed rocket and Terran R our reusable next generation 3D printed rocket.
Using our vertically integrated technology platform, leveraging additive manufacturing, artificial intelligence, and autonomous robotics to deliver superiority over traditional aerospace manufacturing methods, we're disrupting 60 years of aerospace with our novelty approach to get to space, Mars, and beyond faster, more cost-effective, and more reliable.

We believe in a future where interplanetary life fundamentally expands the possibilities for human experience. Our long-term vision is to upgrade humanity's industrial base on Earth and on Mars.
Team:
We are looking for a Information Security Engineer II to join our team. In this role, you will work collaboratively with software developers, Devops, IT operations staff, and security teams to integrate cyber security best practices into the development and deployment process. You will help design, implement, and maintain security tools, processes, and policies to ensure the security of our products and systems throughout the software development lifecycle as well as our cloud governance.
What you'll do:
Work collaboratively with software developers and IT operations staff to integrate security into the development process.
Help design, implement, and maintain secure software development pipelines and toolsets that enable secure code development, testing, and deployment.
Automate security testing and validation throughout the development process.
Implement Cloud Governance Controls.
Conduct vulnerability assessments and penetration testing and develop mitigation strategies to address identified vulnerabilities.
Continuously monitor and analyze security alerts and events and take proactive measures to prevent and mitigate security breaches.
Provide guidance and training to developers, operations staff, and other stakeholders on secure coding practices, secure development methodologies, and security best practices.
What you need to know:
Looking for an Information Security Engineer II that is familiar with:
Cloud platforms such as Azure and AWS.
Cloud security tools such as: CSPMs, Service Control Policies, IAM Policies.
Terraform and Infrastructure as Code.
Securing Kubernetes and Containers.
Windows Servers and Windows Modules
Hardening various systems such as Windows Servers, Windows 10/ 11, MacOS, and *Nix
Scripting languages such as Python, Bash, and PowerShell.
Deploying SDLC / CICD security tooling.
PKI.
Nice to haves but not required:
Familiarity with CMMC / NIST 800-171.
AWS / Azure Certifications
Incident Response experience
Familiarity with SOAR and Logging technologies.
Familiarity with security testing tools such as Tenable, Xray, Burp Suite, and Nmap.
Familiarity Hardening Code Repositories.
Relativity Space offers competitive salary and equity, a generous vacation policy, an annual L&D stipend and more!
We are an equal opportunity employer and value diversity at our company. We do not discriminate on the basis of race, religion, color, national origin, gender, sexual orientation, age, marital status, veteran status, or disability status.
The below-range represents Relativity Space's current good-faith pay scale for this role. Relativity Space reserves the right to modify or update this range at any time.
Compensation is only one part of our entire total rewards package. To see some of the benefits & perks we offer, please visit here:
https://px.sequoia.com/relativityspace
Hiring Range: