Manager, Proposal Development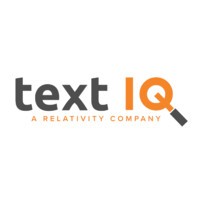 Text IQ
Administration
Long Beach, CA, USA
Posted on Tuesday, February 28, 2023
Company Overview:
We invented a new approach to design, build, and fly our own rockets, starting with Terran 1 – the world's first entirely 3D printed rocket and Terran R our reusable next generation 3D printed rocket.
Using our vertically integrated technology platform, leveraging additive manufacturing, artificial intelligence, and autonomous robotics to deliver superiority over traditional aerospace manufacturing methods, we're disrupting 60 years of aerospace with our novelty approach to get to space, Mars, and beyond faster, more cost-effective, and more reliable.

We believe in a future where interplanetary life fundamentally expands the possibilities for human experience. Our long-term vision is to upgrade humanity's industrial base on Earth and on Mars.
Team:
Relativity is creating the first autonomous rocket factory. Our vision is to build the future of humanity in space -- starting with rockets. We have an ambitious mission, and we understand that it takes a team to achieve it.
The Business Development Team's goal is to capture government and commercial contracts. This role will be specifically responsible for leading the development of responses to government requests for proposal, government requests for information, and commercial requests for proposal. This role will also support the sales team by developing marketing aids that will help tell the Relativity story and mission.
What you'll do:
Relativity is working to accelerate the advancement of space transportation—this person will help us achieve this goal by leading the development of clear and compelling proposals to maximize our chances of winning new business across government and commercial customers. The main focus of this role will be in leading the development of each proposal while building our processes and tools from the ground up, reducing the workload required on each subsequent proposal.
This role will face many aggressive deadlines—working across the company to collect information for each proposal. The Manager of Proposal Development is also responsible for managing the development and writing proposals which reflect all 4 of our corporate values (Wonder, Humanity, Audacity, Relentlessness) by:
Developing and tracking the schedule that identifies the required resources to support the proposal development
Developing initial drafts based on prior work to ensure we're leveraging as much prior work as possible
Ensuring we are consistent in tone and style
What you need to know:
Bachelor's degree in Business, Marketing, Engineering, or another related discipline and minimum 5 years of combined experience in a business development, proposal writing, proposal development, product marketing, and/or advanced research role is required.
A strong understanding of the US Government's request for proposal process
Ability to work under tight deadlines while developing high quality, technically compliant proposals
Must be a self-starter with the ability to manage multiple priorities/tasks and possess strong organizational skills
Comfort working with a diverse range of disciplines including, but not limited to, design, engineering, manufacturing, program management, supply chain, and finance
Demonstrated ability to develop standard processes and related documentation
Nice to have but not required:
Previous experience in a high-technology startup environment
Demonstrated ability to perform advanced research and competitive assessments
Relativity Space offers competitive salary and equity, a generous vacation policy, an annual L&D stipend and more!
We are an equal opportunity employer and value diversity at our company. We do not discriminate on the basis of race, religion, color, national origin, gender, sexual orientation, age, marital status, veteran status, or disability status.
The below-range represents Relativity Space's current good-faith pay scale for this role. Relativity Space reserves the right to modify or update this range at any time.
Compensation is only one part of our entire total rewards package. To see some of the benefits & perks we offer, please visit here:
https://px.sequoia.com/relativityspace
Hiring Range: