Senior Avionics Mechanical Integration Engineer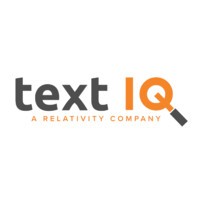 Text IQ
Long Beach, CA, USA
Posted on Saturday, September 10, 2022
Company Overview:
A rocket company at the core, Relativity Space is on a mission to become the next great commercial launch company. Meeting the needs of a growing demand for space infrastructure, our rockets will revolutionize how we connect and communicate on Earth by getting satellites to space. We have developed a vertically integrated technology platform in which we leverage additive manufacturing, artificial intelligence, and autonomous robotics to 3D print rockets. Our unique approach enables rapid product iteration, allowing us to push the boundaries of what's possible today and unlock the full potential of 3D printing for tomorrow. Join us on this extraordinary journey, as we work together to transform our vision into reality.
Team:
The Avionics team is responsible for the full lifecycle of all electronics and supporting hardware central to operating Relativity's rockets. The team designs, builds, tests, integrates, and operates the hardware which controls the rocket in flight, downlinks critical telemetry, keeps the public safe, and deploys our customers' payloads to orbit! Our hardware enables Relativity to reliably control our rockets while maintaining the flexibility to rapidly iterate our designs. As a member of this team, you will design innovative hardware solutions capable of surviving harsh launch and space environments. Your designs will support multiple vehicle systems such as sensors, propulsion, computing, actuation, energy management, and communications.
What you'll do:
Own the design, analysis, and test/validation of mechanical products within the Terran R avionics system from conception to qualification and production, including supporting structure mounted to launch vehicle, vibration isolation, and thermal management solutions​
Collaborate with stage engineering to drive vehicle integration architecture trades and requirements definition
Perform preliminary sizing for static and dynamic loads and thermal environments.
Utilize 3D modeling and 2D drafting packages to deliver detailed designs with considerations for production and test
Validate designs for flight through rapid prototyping, analysis, and test campaigns
What you need to know:
Minimum of 5 years of experience in a full cycle mechanical design engineering role
Bachelor's degree in Mechanical Engineering, Aerospace engineering, or related field
Experience with 3D CAD software
Experience with structural and thermal analysis (hand calculations and finite element analysis)
Demonstrated project ownership and accountability with complex, multi-disciplinary technical projects
Nice to haves but not required:
Experience with design of structures and/or vibration isolation systems
Applied knowledge of geometric dimensioning & tolerancing (GD&T)
Proficient with NX/Teamcenter CAD package
Previous work on launch vehicle or spacecraft
Relativity Space offers competitive salary and equity, a generous vacation policy, an annual L&D stipend and more!
We are an equal opportunity employer and value diversity at our company. We do not discriminate on the basis of race, religion, color, national origin, gender, sexual orientation, age, marital status, veteran status, or disability status.
The below-range represents Relativity Space's current good-faith pay scale for this role. Relativity Space reserves the right to modify or update this range at any time.
Compensation is only one part of our entire total rewards package. To see some of the benefits & perks we offer, please visit here:
https://px.sequoia.com/relativityspace
Hiring Range: