Senior Backend Engineer - LATAM (Remote)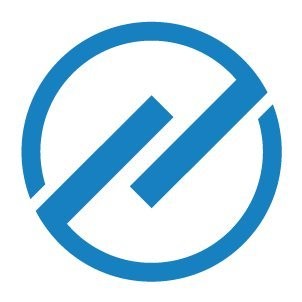 Tesorio
Software Engineering
Remote
Posted on Friday, March 17, 2023
Our mission is to build financial management technologies that enable the world's most important companies to grow more quickly in a sustainable way that's good for people, the planet, and business.
When companies have strong cash flow performance they can shift from short-term acrobatics to long-term growth and innovation. These are the teams that change the world by being freed to optimize for all of their stakeholders, including their employees, business partners, and environment.
The Opportunity
Cash flow is the toughest financial statement to understand but it's fundamental to funding your own growth. We build the most intuitive and actionable tools for companies to optimize cash flow performance. Our platform analyzes billions of dollars of B2B transactions each year, users spend 70% of their workday in Tesorio, and we save finance teams thousands of hours. As a result, they can invest more confidently and anticipate their capital needs further in advance.
Our Accounts Receivable Automation platform is a leader in the market. We were named to the Top 50 Accounting & Finance Tools by G2 for 2022 and we were selected for the Intelligent Applications Top 40 by leading VCs and Goldman Sachs. Our customers are proud to say they partner with Tesorio.
We're growing quickly and working with the world's best companies, like Bank of America, Slack, Twilio, Box, and Ripple.
We recently raised our Series B. We are backed by top investors including BAMCAMP, Madrona, First Round Capital, Y Combinator, and Floodgate. We're also backed by tenured finance execs, including the former CFOs of Oracle and NetSuite.
We're now looking to hire talented Software Engineers in Latin America to join our growing team
to help us implement a high volume of curated ideas and reinvent how complex financial transactions can be simplified
.
The projects you will be working on are critical infrastructure for many companies to maintain their cash flow. And the product is loved with an NPS of 67 and over 60% DAU/MAU.
We have a diverse, distributed workforce in over five countries. We don't believe that people need to sacrifice being close to their families and where they'd prefer to live in order to do their best work.
What's in it for you?
Remote from anywhere in Latin America
Our Engineering and Data Science teams work fully remote. We call our team "Remote Powered." At Tesorio, "remote" doesn't mean second-class.
Fast paced environment where you have a daily impact.
About you
You can hold your own on the backend, and you don't compromise on quality.
You're looking to contribute significantly to a product as an individual contributor.
You have strong opinions, but you hold them loosely.
You're always learning.
You have an appreciation for the importance of frontend.
You love building and shipping magical products that will help thousands of companies.
What you'll do day-to-day
Ship backend code for features to Tesorio's core product.
Work tightly with frontend and product to ensure the end product is first class.
Tackle a wide variety of technical problems throughout the stack and contribute daily to all parts of our code base.
What you can expect:
You will work on a core team with 3-4 other engineers and product team.
You will own high-impact features with your team from concept to launch.
You will have a strong influence on how features come together.
Your team will have a chance to demo your work to the whole company each sprint.
The ideal candidate
Has 5+ years of work experience.
Has SaaS experience with Python and Django.
Is resourceful and agile, and remains positive in the face of problems.
Empathetic towards colleagues and users.
Expert working with different web tech stacks: libraries, frameworks, testing, etc.
Experience working with a backend MVC framework.
Excited about the challenge of working in a fast-paced environment with a small and talented team.
Nice to have
Experience in Fintech
Experience troubleshooting and optimizing database performance