IT & Security Manager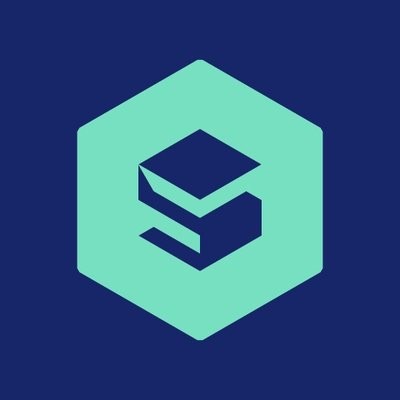 Sharethrough
IT
Montreal, QC, Canada
Posted on Thursday, May 18, 2023
About Sharethrough
Sharethrough is one of the top global independent omnichannel ad exchanges. Driven by our conviction that advertising should be underpinned by respect & care, we believe taking a human-centric approach to advertising and monetization is the key to a sustainable path forward for the independent and accessible internet to thrive.
With headquarters based in Montreal, QC, Sharethrough promotes a highly flexible hybrid work environment with an emphasis on remote work.
Why you'll Love Working on the IT The Team
Sharethrough has a legacy of incredible internal IT teams who put human contact and empathy first, and base everything we do around user and business needs. The existing support team is whip-smart and driven, the reporting structure for this role is populated with folks who just get tech and user needs, and the company at large is an incredible bunch of people to get to know and work with.
About the Role
Take sole responsibility for the implementation, auditing, and reporting of IT-related policies and procedures, ensuring compliance with industry standards and regulations.
Develop, implement, and maintain the organization's cybersecurity policies and procedures, including those related to security, data protection, and disaster recovery.
Responsible for the operation of a world-class internal support function, including user support, mentoring and development of support team members, development of best operational practices and team SLAs, ownership of request management workflow, and ownership of documentation and internal knowledge base.
Manage user training, including developing and administering training programs for onboarding new hires, new tools/change management events, and cybersecurity training programs for internal users
Responsible for IT infrastructure strategy and maintenance, which includes the administration of the existing SaaS toolset, research and business case development for new/emerging tools, and identification of integration/optimization opportunities for both new and existing tools.
Own the IT-specific project backlog, own the discovery, planning, and execution of long-scope IT projects such as SaaS tool implementation/configuration, and manage the project management toolset, including Jira Agile/Kanban boards
Responsible for business operations project work; including identification of opportunities to improve business processes, internal-user pairing to identify friction points and improvement opportunities, implementation of limited-scope solutions, and escalations of opportunities which require more complex/bespoke solutions.
Manage facilities/occupancy strategy and maintenance, which includes administering ongoing org-wide coworking vendors such as Wework, Industrious, and Codi, managing operations and maintenance of HQ/hub office locations, and managing subtenant relationships.
About You
Ten years of experience in an IT role
Five years of experience managing an IT team
Experience in a startup environment strongly preferred
Demonstrated track record of auditing against and implementing security frameworks
Enjoy developing and mentoring inclusive teams with a variety of career arcs
Have World-class communications skills
Deep listener to clients and stakeholders
Experienced diagnostic thinker
Seasoned negotiator
Comfortable interfacing with partners across teams and up/down the org chart
Strong sense of ownership of IT-Scope systems and realms
Fluency in French and English (oral and written), especially to communicate with our international colleagues and clients
Your technical background includes
Security practitioner/management certification (CISM, CCSP, etc.)
Configuration/deployment/administration of MacOS and Windows Devices
Setup/administration of enterprise MDM tools (Jamf, Kandji, Intune/MEM, etc.)
Endpoint protection/hardening tools (Crowdstrike, Sophos MTR, etc.)
Architecture/setup/administration of request management tools (Zendesk, Jira Service Management, Spoke, etc.)
Architecture/setup/administration of project/work management tools (Jira strongly preferred)
Architecture/setup/administration of knowledge management/knowledgebase tools (Confluence strongly preferred)
Setup/Administration of Google Workplace Enterprise
Setup/Administration of Azure tenants/tools
No code/low code integration/automation platforms (Zapier, Workato, Tray, etc.)
SME LAN/WLAN/Bandwidth systems
Knowledge of installed AV systems a plus (Zoom Rooms, Google Meet, etc.)
What's In It For You?
Inclusive, inspiring, and dynamic work environment
Highly flexible hybrid work environment with an emphasis on remote work
Competitive compensation package
Generous group health insurance plan
Stock Options after 1 year
Access to the virtual healthcare platform Dialogue
16 days of vacation per year, which increases when you stay longer at Sharethrough
3 paid Caring days plus 1 paid volunteer day
Offices closed during the holidays
Wellness allocation of $840 per year (for gym memberships, sportswear, etc.)
Monthly phone/internet stipend
In-house training programs on our company and industry
Encouragement and funding of continuing education and training
Very active social committees
And more !
We're Committed to Having an Inclusive and Diverse Environment!
Want to apply but feel like you don't meet every requirement? Apply anyway! Studies show that women and minorities are less likely to apply if they do not exactly fit all the requirements in the job description. At Sharethrough, we are dedicated to building a diverse and inclusive workspace, so if you feel eager about this opportunity but feel like your experience is not perfectly aligned with the job description - apply! There may be other roles you may fit the profile for.