Machine Learning Operations Engineer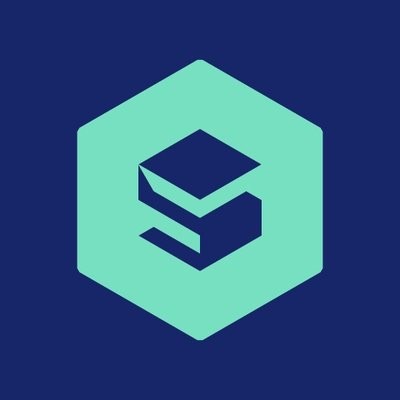 Sharethrough
Software Engineering, Operations
Montreal, QC, Canada
Posted on Wednesday, May 10, 2023
About Sharethrough
Sharethrough is one of the top global independent omnichannel ad exchanges. Driven by our conviction that advertising should be underpinned by respect & care, we believe taking a human-centric approach to advertising and monetization is the key to a sustainable path forward for the independent and accessible internet to thrive. With headquarters based in Montreal, QC, Sharethrough promotes a flexible, remote-first approach to collaboration!
Why you'll Love Working on the ML Engineering Team?
You'll face complicated data challenges only the advertising space has to offer. This is an especially exciting opportunity to have a large influence on a young Machine Learning team of three smart, caring and seasoned Engineers. You'll be using a very large database (petabytes of event data in Snowflake) that is clean, flexible, and fast. Sharethrough operates in a quickly changing business environment, with plenty of challenges and lots of opportunities to make a big impact.
About the Role
Build and maintain our ML development pipeline, hosted on AWS/Sagemaker
Work with the data science team to facilitate model development and deployment
Write ETLs in Airflow, to prepare data for consumption by ML models
Participate in maintaining our MLOps best practices and tool selection
Develop and improve our low-latency, high-throughput Go-based service that delivers predictions at scale
About You
You thrive with autonomy and provide excellent written updates, questions, and feedback
You enjoy collaboration: sharing work, context, and ideas with a team where everyone is welcome to participate in any capacity
You understand the main elements of the ML lifecycle, including data connection, ETLs, model training and deployment and the tools necessary to test and monitor models in production. We use Sagemaker and Airflow for these tasks, but it's not necessarily a requirement that you know either of these two ecosystems.
You are familiar with the AWS cloud environment and how to deploy components. Our AWS environment is mostly ECS, Elasticache, and Lambdas written in Python
Bonus points if you have worked on microservices before; we're currently building out a service using Go
Bonus points if you are familiar with Machine Learning enablement tools such as experiment tracking systems, feature store and similar systems
Bonus points if you are familiar with the internal of model compilers to help find potential ways to accelerate or distribute the training and inference of models
What's In It For You?
Inclusive, inspiring, and dynamic work environment
Highly flexible hybrid environment with emphasis on remote
Competitive compensation package
Generous group health insurance plan
Stock Options after 1 year
Access to the virtual healthcare platform Dialogue
16 days of vacation per year, which increases when you stay longer at Sharethrough
3 paid Caring days plus 1 paid volunteer day
Offices closed during the holidays
Wellness allocation of $840 per year (for gym memberships, sportswear, etc.)
Monthly phone/internet stipend
In-house training programs on our company and industry
Encouragement and funding of continuing education and training
Very active social committees
What's Next?
1. You'll meet with our Talent Acquisition Lead for a 30 minutes exploratory video call.
2. We'll send you a question you can answer in 5-10 minutes. It's open ended, and we're just checking for your written communication skills; communication is key on our remote team
3. You'll sit down and do a short programming exercise with Mark, the Engineering Manager on the team. No trick questions here; we've found that checking for general competency is a better indicator for success.
4. You'll sit down for a longer interview with members of the team to assess architecture sense, general topical knowledge, and to learn a bit more about how we work. You'll also have a chance to ask any questions you might have and get to know your future team!
5. You'll receive an offer! (if you are the chosen one)
We're Committed to Having an Inclusive and Diverse Environment!
Want to apply but feel like you don't meet every requirement? Apply anyways! Studies show that women and minorities are less likely to apply if they do not exactly fit all the requirements in the job description. At Sharethrough, we are dedicated to building a diverse and inclusive workspace, so if you feel eager about this opportunity but feel like your experience is not perfectly aligned with the job description - apply! There may be other roles you may fit the profile for.