Quality Assurance (QA) Analyst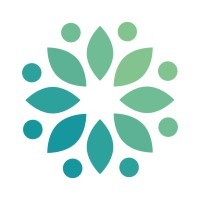 PeopleGrove
IT, Quality Assurance
Mumbai, Maharashtra, India
Posted on Monday, August 31, 2020
PeopleGrove is seeking a Quality Assurance Analyst to support an agile product development team. This role will collaborate with product managers and engineers to test, iterate, and approve feature releases in a fast-paced and innovative environment. Candidates should have a strong interest in software development, technology, and the testing process as well as exceptional attention to detail and communication skills.
The Quality Assurance Analyst will report into the Product team and work alongside Product, Engineering and Customer Success to develop innovative products in a fast-paced environment. This position presents the opportunity to work in a cross-functional and business-critical role in a rapidly growing industry.
Responsibilities
Testing new features and providing feedback to the product/engineering team.
Writing and maintaining efficient, thorough test cases.
Coordinating and managing feature releases with product/engineering.
Regression and stability testing on the live environment.
Assisting the Customer Success team in reproducing and debugging customer reported issues.
Learning and mastering the inner workings of a full enterprise product suite.
Desired Skills & Experience
Total years of experience - 1 to 3.5 year.
Extremely detail-oriented, logical and patient.
Able to think through and map complex systems, and translate them into clear test cases.
A clear and concise communicator, able to work well with a small and cohesive team.
A technology enthusiast. Excited to work in a fast-paced development environment, and eager to work with new technologies.
Motivated to learn and grow. This position exposes the candidate to all aspects of a successful product, from development through end-user adoption.
Interested in entrepreneurship and comfortable with risk. Any small, early-stage business faces big challenges and candidates should be prepared to problem-solve on the fly.
At PeopleGrove, we don't just accept difference — we celebrate it, we support it, and we thrive on it for the benefit of our employees, our products, and our community. PeopleGrove is proud to be an equal opportunity workplace.
If you need assistance or an accommodation due to a disability, you may contact us at careers@peoplegrove.com or you may call us at 650-584-3400