Data Integration Engineer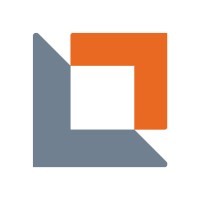 Ontic
India Gate, New Delhi, Delhi, India
Posted on Wednesday, May 17, 2023
Ontic is the first protective intelligence software company to digitally transform how Fortune 500 and emerging enterprises proactively address physical threat management to protect employees, customers and assets. Ontic's SaaS-based platform collects and connects threat indicators to provide a comprehensive view of potential threats while surfacing critical knowledge so companies can assess and action more to maintain business continuity and reduce financial impact. Ontic also provides strategic consulting, multidimensional services, education and thought leadership for safety and security professionals at major corporations via its Center for Protective Intelligence. For more information please visit ontic.co
As Ontic employees, we put our mission first and value the trust bestowed upon us by our clients to help keep their people safe. We approach both our clients and each other with empathy while focusing on the execution of our strategy. And we have fun doing it.
Key Responsibilities
Import/export of data using scripts
Integrating consumption and adoption insights
Experience with writing integration scripts using iPaaS (preference is for Workato)
Exposing APIs for internal/external consumption
Requirements
Java, Python or any scripting language
DB: Elasticsearch and Mongo
2+ years of exp.
Excellent communication skills both with clients and within an organization
Bonus points for prior Workato receipe experience
Bachelor's degree or equivalent experience required, Computer Science is a plus
Competitive Salary
Medical Benefits
Internet Reimbursement
Home Office Stipend
Continued Education Stipend
Festive & Achievement Celebrations
Dynamic Office Environment
Ontic is an equal opportunity employer. We are committed to a work environment that celebrates diversity. We do not discriminate against any individual based on race, color, sex, national origin, age, religion, marital status, sexual orientation, gender identity, gender expression, military or veteran status, disability, or any factors protected by applicable law.