DevOps Engineer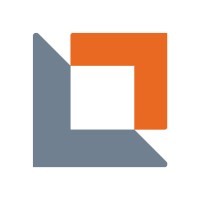 Ontic
Software Engineering
India Gate, New Delhi, Delhi, India
Posted on Monday, December 19, 2022
Ontic is the first protective intelligence software company to digitally transform how Fortune 500 and emerging enterprises proactively address physical threat management to protect employees, customers and assets. Ontic's SaaS-based platform collects and connects threat indicators to provide a comprehensive view of potential threats while surfacing critical knowledge so companies can assess and action more to maintain business continuity and reduce financial impact. Ontic also provides strategic consulting, multidimensional services, education and thought leadership for safety and security professionals at major corporations via its Center for Protective Intelligence. For more information please visit ontic.co
As Ontic employees, we put our mission first and value the trust bestowed upon us by our clients to help keep their people safe. We approach both our clients and each other with empathy while focusing on the execution of our strategy. And we have fun doing it.
What you should have
4-6 years of experience in DevOps
Proficient in Linux
Hands-on experience with AWS cloud or Google Cloud
Experience of technology like Docker, Kubernetes is must
Experience in ansible, Terraform is must
Experience in scripting languages. (Shell, Python or go scripting)
Working knowledge of webservers(Nginx/Apache), networking, and version control system like Gitlab or Github
Experience in CI/CD (Jenkins)
Experience in L1 issues troubleshooting
Experience in Mongo, Elasticsearch, Kafka is must
Experience with monitoring & logging tools like Kibana, Prometheus, Grafana, Logstash, new relic
What you will be doing at Ontic as DevOps Engineer
Deployment of various infrastructures on Cloud platforms like AWS, GCP
Server monitoring, analysis, and troubleshooting
Integration of Container technologies like Docker, Kubernetes
Automate using go, python or shell scripting
CI and CD integration for application
Database administration
Protecting operations by keeping information confidential
Maintain application SLA
Competitive Salary
Medical Benefits
Internet Reimbursement
Home Office Stipend
Continued Education Stipend
Festive & Achievement Celebrations
Dynamic Office Environment
Ontic is an equal opportunity employer. We are committed to a work environment that celebrates diversity. We do not discriminate against any individual based on race, color, sex, national origin, age, religion, marital status, sexual orientation, gender identity, gender expression, military or veteran status, disability, or any factors protected by applicable law.