Senior Software Engineer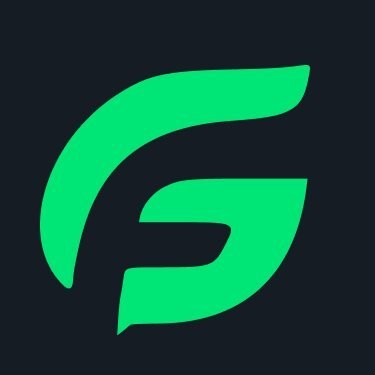 Fieldguide
Job Functions:
Software Engineering
Employment Types:
Full-time
Locations:
Remote; San Francisco, CA, USA
Fieldguide powers the most complex compliance and financial audits performed by accounting and advisory firms. With Fieldguide, firms save thousands of hours per year, transforming the operations of their practices and modernizing the experience of their clients.
For most companies, security and compliance standards are complex business inhibitors. We aim to transform security and compliance into business enablers that are accessible to everyone. Through our network of the most efficient audit firms, all powered by Fieldguide, companies are able to secure their businesses and establish customer trust like never before.
As a Senior Software Engineer at Fieldguide, you'll be an early member of the team, taking a front-row seat as we build both the company and the engineering organization to tackle the massive and archaic audit and advisory industry. ‍ The following should describe you:
You want to join an early stage company. We're young, but we've found strong demand for our products and are growing quickly. We've landed numerous top audit and advisory firms as customers, displaced entrenched legacy technology, and have high demand for product access.
You believe that great design and UX are requirements. We bring a user-centered approach to problem solving, focusing deeply on our customers. We're competing with legacy software that was built in the 1990's. These products have extremely low user satisfaction, but are worth billions of dollars just because they're entrenched with so many firms.
**You're obsessed with data. **We have a rich dataset that is ripe for automation and AI. With our data advantage, we can provide our users with intelligent automation, predictions of common workflow patterns, and analytics that will fundamentally change the structure of audits.
**You greatly value culture. **Our goals are lofty, we work very hard, and we want to transform an industry. More importantly, we also work responsibly. We place a premium on building a sustainable, inclusive, high EQ, high feedback, and safe company that celebrates individuals of all backgrounds.
‍Responsibilities:
Be an essential technical contributor at a seed-stage company as it scales
Play a leadership role on the end-to-end development of features, specifically in regards to making architectural decisions and trading off different approaches
Bring a mindset of continuous improvement to your work. You'll be responsible for making our technology and processes better over time.
Understand how to optimize for iteration speed while maintaining a high quality bar and technical rigor
‍You'll need to have experience with several the following:
Modern web tech stacks consisting of several of the following: TypeScript, React, GraphQL, NodeJS, Hasura, Postgres, and AWS
Architecting systems and data pipelines that can handle the ingestion, digitalization, storage, and retrieval of document-heavy data sets, including document processing, search, and classification (ML experience is a plus)
Test and automation tools like Jest and Cypress
DevOps and continuous integration/delivery best practices
Information security best practices
Collaborating on all aspects of product strategy and UX
Shaping a young tech stack, product, and engineering organization
‍ ‍About Fieldguide Fieldguide is establishing the State of Trust for global commerce. We aim to make security and compliance a business enabler for every organization. Through our network of the most efficient professionals, all powered by Fieldguide, companies are able to secure their businesses and establish customer trust like never before. ‍ We're based in San Francisco, CA, but built as a remote-first company that enables you to do your best work from anywhere. We're backed by top investors including 8VC, Floodgate, Y Combinator, and many more.
At Fieldguide, we are committed to building a diverse and inclusive company that celebrates individuals of all backgrounds. We're an equal opportunity employer and encourage all applicants.