Senior Site Reliability Engineer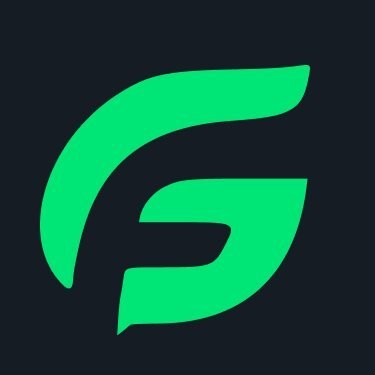 Fieldguide
Job Functions:
Software Engineering, IT, Other Engineering, Operations
Employment Types:
Full-time
Locations:
Remote; San Francisco, CA, USA
Fieldguide is building software that powers cybersecurity, risk, and ESG audit practices at accounting and advisory firms. Auditors work on problems like verifying that systems are secure, data is handled responsibly, and products are made sustainably.
Auditors love us because we save them thousands of hours per year and make it easy to collaborate on large, complex data sets. Before Fieldguide, audits typically involved never-ending email chains, huge zip files, and legacy software that hasn't changed in 20 years. Fieldguide automatically organizes data and makes it easy to run complex audit workflows, communicate with clients, and generate reports.
We're looking for our first Site Reliability Engineer who will play an essential role in shaping Fieldguide's infrastructure and systems as we scale. This person will report to Fieldguide's CTO and partner with stakeholders across the organization as we tackle the massive, archaic audit and advisory industry.
The following should describe you:
You want to join a scaling startup. We're a young company, but we've found strong demand for our products and are growing quickly. We've landed numerous top audit and advisory firms as customers, displaced entrenched legacy technology, and have high demand for our products.
You have prior experience in an SRE or DevOps role. We're looking for someone with a consistent track record of pragmatically scaling critical systems and infrastructure and helping to establish best practices while partnering with a growing engineering organization.
You are pragmatic and obsessed with solving problems at all levels of scale. We're looking for someone who can blend strategic, big picture thinking with finding the right tool for the job today. No project or task is outside of our job descriptions, so an excitement to dive into any technical problem we face is essential.
You want to help shape the team and company's culture. Our goals are lofty, we work hard, and we want to transform an industry. More importantly, we also work sustainably. We place a premium on building an inclusive, high EQ, high feedback, and safe company that celebrates individuals of all backgrounds.
‍
Responsibilities:
Play a lead role in defining and building Fieldguide's systems and infrastructure so that it can scale effectively with the demands of a quickly growing customer base
Partner with engineers, helping to ensure that new features are able to be continuously delivered in a scalable and reliable manner
Focus on observability of production systems and services, ensuring that instrumentation, monitoring, alerting, logging, and dashboards are in place
Implement best practices for incident management and on-call, empowering engineering teams to own Fieldguide's products and services
Implement, refine, and scale SRE and DevOps best practices with an eye towards ensuring Fieldguide's products consistently deliver a world class user experience
Contribute to Fieldguide's engineering culture, assisting with hiring and team development
Bring first principles thinking and a focus on continuous improvement to all aspects of your work
Qualifications:
5+ years of overall experience in SRE, DevOps, or infrastructure roles, much of that focused on running mission critical B2B SaaS infrastructure
Significant experience with AWS, Docker, and Terraform. Experience with PaaS solutions like Vercel and Heroku are a plus.
Strong programming skills in at least one language, preferably TypeScript, Python, or Go and an excitement to learn new technologies
Experience designing systems infrastructure and leading iterative development and deployment of new services and capabilities
Exceptional written and verbal communication skills with a track record of cross-functional collaboration
Experience contributing to the culture and processes of a young engineering organization.
‍
About Fieldguide
Fieldguide is establishing the State of Trust for global commerce. We aim to make security and compliance a business enabler for every organization. Through our network of the most efficient professionals, all powered by Fieldguide, companies are able to secure their businesses and establish customer trust like never before.
We're based in San Francisco, CA, but built as a remote-first company that enables you to do your best work from anywhere. We're backed by top investors including 8VC, Floodgate, Y Combinator, and many more.
At Fieldguide, we are committed to building a diverse and inclusive company that celebrates individuals of all backgrounds. We're an equal opportunity employer and encourage all applicants.