Senior Software Engineer - Data Engineering & Internal Products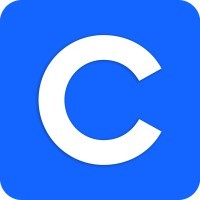 Clever
Software Engineering, Data Science
San Francisco, CA, USA
Posted on Saturday, August 26, 2023
Founded by educators and technologists passionate about improving education, Clever is on a mission to unlock new ways to learn for all students. Already used by more than 65% of U.S. K-12 schools, Clever brings all applications into one secure portal and provides single sign-on for everyone. With the leading network of digital learning providers, Clever makes school more engaging, personalized, and fun.
The Data Engineering and Internal Products (DEIP) team is looking for a Senior Software Engineer. You'll be a technical leader responsible for designing, building and improving platforms and services that empower our customers and other teams at Clever.
You'll be a part of a team that:
Empowers a Data-Driven Organization
Teams across Clever, including Product, Engineering, Marketing, Executives, and Customer Success, use data to make good decisions. Our team provides the platforms that make this possible. We are continually working to better enable insights and activate data.
Helps our Customers to be Data-Driven too
Our customers are hungry for data. We focus on empowering our customers with great external analytics products that will help them be data-driven.
Building Great Internal Products that Clever employees use Every Day
Teams across Clever need tools to help them with their day-to-day work. We own internal products that allow teams to manage otherwise difficult tasks. These internal products keep Clever running smoothly.
A DAY IN THE LIFE:
Building and scaling our analytics pipeline for simplified data management and moving quickly to enable business and product analytics.
Managing Clever's data warehouse and optimizing for scale as we grow our user base and product surface area.
Expanding and scaling our external analytics products to fulfill the analytics demands of external customers.
Leading engineers and product managers in best practices for product instrumentation
Simplifying and modernizing our data infrastructure
WHAT WE'RE LOOKING FOR:
Strong fundamentals in computer science and software engineering
The drive to learn and teach through collaboration and code reviews
Excellent communication skills
4+ years of relevant experience (3+ years of data engineering experience preferred).
Experience with modern data analytics tools especially dbt, Snowflake, Stitch, and Spark.
Experience with AWS services is a plus (e.g. AWS Lambda, Athena, S3, RDS, Dynamo, Kinesis, Glue).
The drive to learn and teach through collaboration and code reviews
Excellent communication skills
A desire to work in a diverse, highly collaborative team environment
Commitment to equity and belonging: Clever believes that the classrooms we serve and our company's halls should be spaces that are diverse, equitable, and inclusive. We seek opportunities and celebrate actions that further allow us to build diverse teams, include every voice, and create a safe space for everyone to bring their authentic selves into the workplace. Outside of our walls, we use our collective influence, passionate work, and community involvement to unlock learning for ALL students.
SALARY TRANSPARENCY:
The range of our base salary cash compensation for this role for candidates living in the United States, besides NYC and San Francisco, CA, is between $153,000 - $180,000. For candidates living in NYC and San Francisco, CA is between $170,000 - $200,000. All final offers are determined using multiple factors including experience and level of expertise. Because Clever's base compensation is driven by location, our recruiters will be happy to discuss a salary range for other locations during the interview process.
CLEVER BENEFITS AND PERKS:
A competitive salary

Unlimited Paid Time Off

Paid Parental Leave

Top-notch healthcare, vision, and dental coverage for you and your family

Best-in-class mental healthcare service that supports employees' mental and emotional wellness

A generous personal development yearly budget which can be used for courses, conferences, trainings, books, and more

LinkedIn Learning subscription with unlimited access to thousands of expert-led online courses

Annual company retreats and quarterly team events to connect with fun, bright coworkers
Clever does not conduct interviews via text or Telegram. We will never ask for your financial information or reimbursement of equipment of any kind. If you receive any communications regarding employment with Clever that you think might be a scam, please email security@clever.com.