Product Marketer (New Products)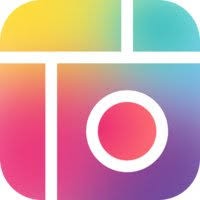 Cardinal Blue Software
Marketing & Communications, Product
Vancouver, BC, Canada · Taipei City, Taiwan
Posted on Monday, April 24, 2023
Come join an international team and learn from seasoned developers and designers to explore new product ideas! As an equal opportunity employer, we support and accept differences and strive to create a workplace that stimulates creativity, collaboration, and learning from all members.
Aside from the PicCollage app, we are also building exciting new products, including new photo editing and video editing tools on mobile, and collaboration tools on web. As a Product Marketer in our "Explore" team, you will work closely with Product Designers, Product Managers, and Developers to research and define creative new products and to build and grow these software applications over time.
Responsibilities:
Work with Product Managers to develop go-to-market strategies, including product positioning and messaging that resonates with target user/market segments.
Conduct market analysis to obtain an understanding of the competitive landscape and identify product differentiators.
Develop experiments and create marketing programs (e.g. campaign creatives, product copy) to reach and grow users for new products.
Assess the effectiveness of the marketing experiments on an ongoing basis, and provide insights to make product development.
Speak both internally and externally to promote the story of new products.
Qualifications:
Experience developing go-to-market strategies for new-launch mobile and web products, preferably in the photo or video editing industry.
Experience directly working with developers and designers on product marketing - making changes in the product discovery and delivery process.
Metrics-driven and analytical - proven ability to prioritize, drive, and achieve results.
Familiarity with running campaigns on AppStore ads, Facebook Business Manager, Google SEO, and TikTok.
Market intelligence - be the expert on target users, clearly share with the team who are they, why, and how they use the products.
Hands-on design skills to create campaign visuals.
Fluent or native-level proficiency in English.
Prefer working in a collaborative, creative, and fast-paced team.